WORK OUT
A2007 HDV Animation 720p
Länge: 6 Min 30sec, Bild: 16:9 Farbe
Screening format: Beta-SP, Digi-Beta, HDCAM, DVD,
language: German
subtitles: English
INTERNATIONAL DISTRIBUTION
TALANTIS FILMS
36, rue Milton
75009 Paris
France
Ph.: 33 1 45 26 13 02
Fax: 33 1 45 26 18 02
www.talantisfilms.com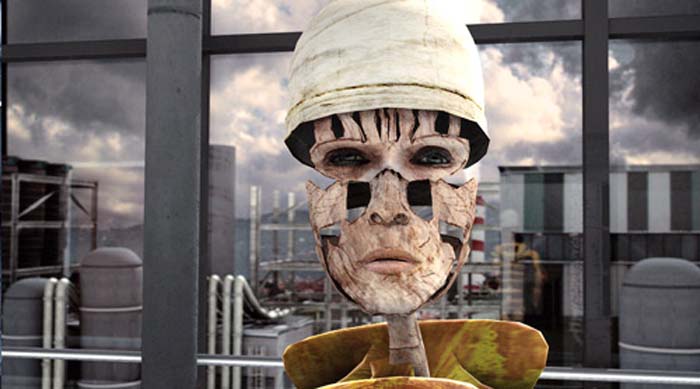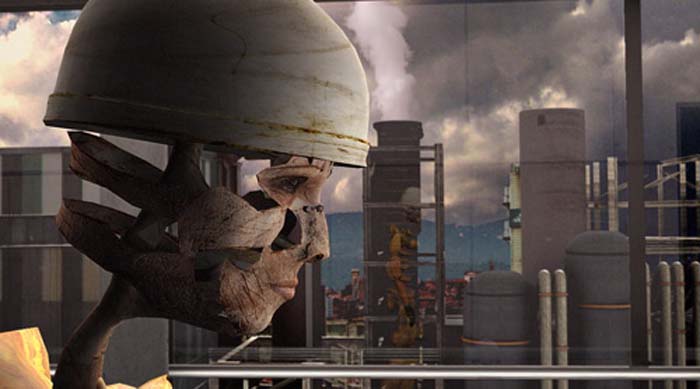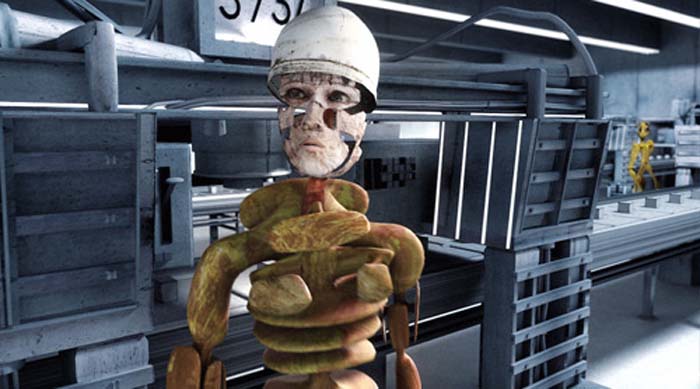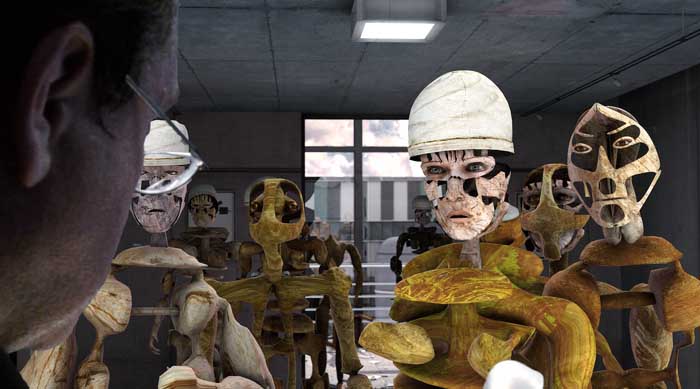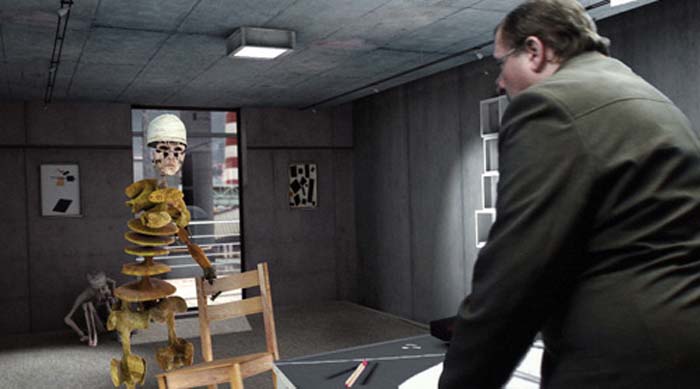 Synopsis
Synopsis German
Helga, eine Arbeiterin in einer grossen Fabrik, wird zum Personalchef gerufen.
Im Zuge einer Rationalisierung hat der Personalchef beschlossen, Helgas rechten Arm einzusparen,
um ihn bei einer anderen Fließbandstation effizienter einzusetzen.
Nur mit Hilfe des Kollektivs der anderen ArbeiterInnen gelingt es Helga, sich zur Wehr zu setzen.
Synopsis English
Helga, a female worker in a large factory, is called to the personnel chief.
In the course of a rationalization the personnel chief decided to economize Helgas right arm in order
to use it at an another assembly-line station more efficiently. Only with the help of other workers Helga
succeeds in setting herself to the resistance.
Screenings
2007
Nightline – Das Kino, Salzburg August 2007
Cinanima Espinho – Portugal, November 2007
ZINEBI Bilbao – Spanien Nov-December 2007
2008
Cultural Centre of Barrainkua Bilbao January 2008
Celluart – Jena Deutschland April 2008
Fantfestival -Bilbao Spanien
ANIMABASAURI4.0 – Bilbao Spanien
Tag des Salzburger Films – Salzburg Austria
Interkulturtage – Hallein Austria
festival Court Métrange – Rennes France
Lucania Film Festival – Italy
anim'est International animation film festival – Bucharest Romania
Film
Credits
Realisation: Markus Huber
Grossmann: Vitus Zeplichal, Helga: Elke Hartmann Editing und Directing Actors: Petra Hinterberger // Additional Animation: Nikolaus Hoppenthaler // Eye-Textures Anna Bertsch Anna-Maria Jung Judith Holzer Markus Huber Nikolaus Hoppenthaler Petra Hinterberger // Sound: Michael Heiml Sounddesign: Christoph Burgstaller // Music:Florian Moser // Werkstatt Raben // Vielen dank an: Elfriede Huber Peter Huber Petra Hinterberger Silvester Schroeger Vitus Zeplichal
supported by Land Salzburg, Stadt Salzburg Co-Production: OFFSCREEN © Markus Huber 2007